Thomas A. Leonard III has dedicated his career to the practice of law. With nearly 50 years of comprehensive experience in business and complex commercial litigation in both federal and state courts, he serves as both chairman of Obermayer Rebmann Maxwell and HippeI LLP and chairman of the firm's litigation department. His practice is large and robust, spanning the areas of antitrust, construction litigation, mergers and acquisitions, commercial, administrative, and regulatory issues, environmental matters, healthcare, and real estate. Tom's illustrious career has included the role of chairman of the disciplinary board of the Supreme Court of Pennsylvania. A fierce litigator with an extensive appellate practice, he argues many cases in the appellate courts, including the Third Circuit Court of Appeals and the Supreme Court of Pennsylvania. In 2019, he was named one of America's Top 100 High Stakes Litigators. Tom is inarguably a winner, and he makes his clients winners too.
Thomas A. Leonard III
Chairman
Forty-Two and Bel Canto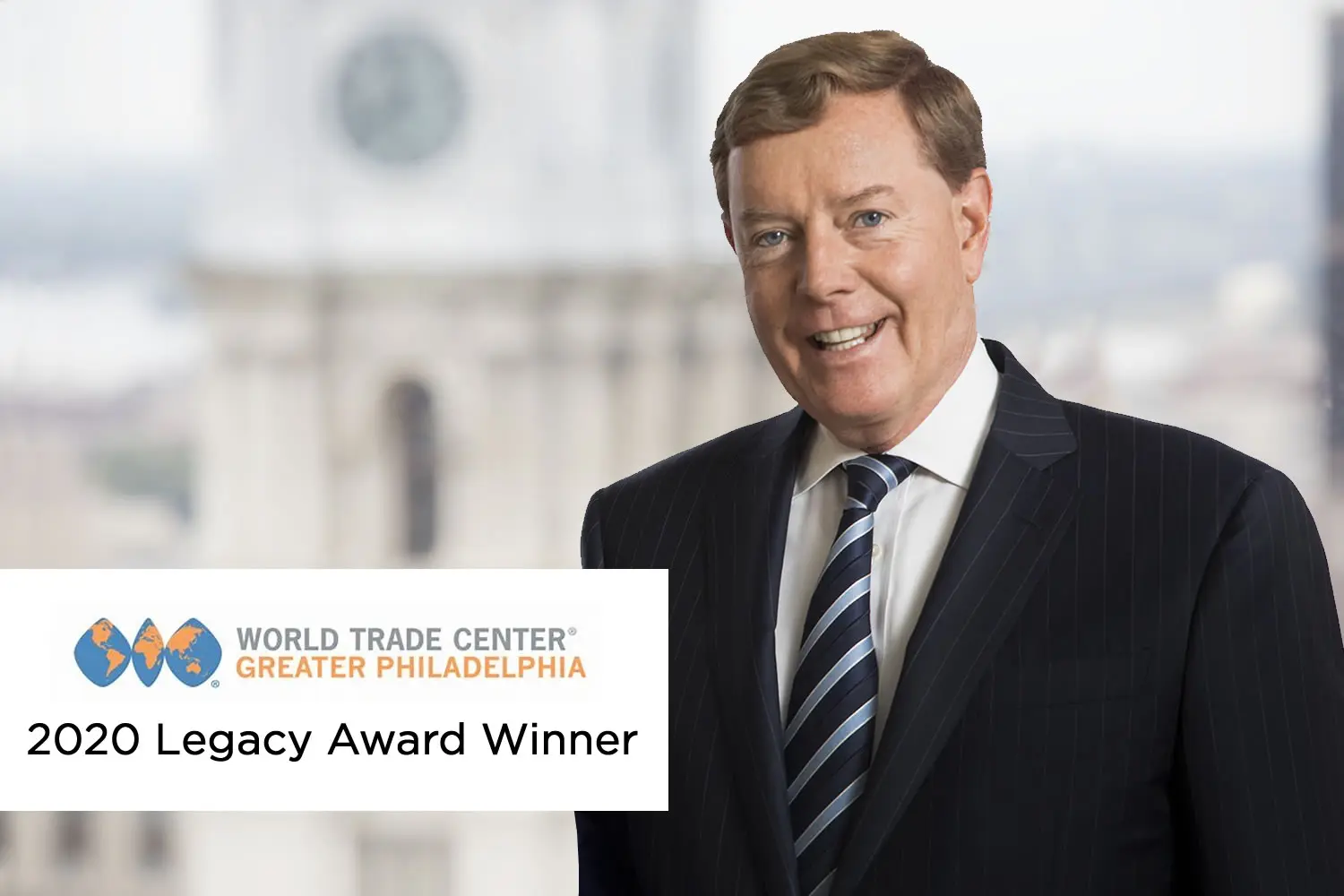 After graduating in 1971 with a Juris Doctorate from Temple University School of Law, Tom began his career in commercial litigation, but through the years, he expanded his legal focus to include real estate and M&A. In 1992, he joined Obermayer Rebmann Maxwell & HippeI LLP, a full-service firm based in Philadelphia with regional offices located throughout the East Coast. In his dual chairman roles, he provides overall leadership and guidance and supervises litigation all around the country. Tom also owns a national multifamily real estate business and he has served on the board directors of the Federal National Mortgage Association (Fannie Mae). He also serves on the merit selection committee for the Eastern District of Pennsylvania, where he has been responsible for approving every federal judge who has been appointed throughout the past 25 years, and he has served on the magistrate retention committee for the Third Circuit Court of Appeals.
Dedicated to the importance of education, Tom serves as president for the board of trustees for Roman Catholic High School and as a trustee on the board of trustees for Drexel University. Tom graduated from Roman and Drexel. Prior to becoming a trustee of the university, he served as a trustee of the Drexel School of Medicine. For his hard work and dedication, Tom has received numerous honors and awards. In 2014, he received The Greater Philadelphia Area Man of the Year Award. He was also named among Drexel University's 100 Most Outstanding Graduates and selected to be a member of the Drexel 100. He has received The Learned Hand Award from The American Jewish Committee. Marquis Who's Who named him a Lifetime Achiever in September 2017. In October 2020, Tom will receive The Lifetime Achievement Award from the World Trade Center of Greater Philadelphia.
Apartment Property Management Services and Experience
Firm Chairman of Obermayer, Rebmann, Maxwell & Hippel, full-service law firm and Philadelphia stalwart founded in 1904
Founder and Chairman of Regional Real Estate Investment Corporation (RREIC), an SEC approved full service real estate investment and advisory company managing an aggregate portfolio of $2B
40 years of experience as an investor and developer in multifamily real estate with institutional partners including, but not limited to, Angelo Gordon, John Buck Company, JMP Realty (NYSE: JMP), Lubert Adler Partners, and Philadelphia Management Company
Past member of board of directors of the Federal National Mortgage Association
Elected Controller of the City of Philadelphia during the years 1979-1983
World Trade Center of Philadelphia Legacy Award 2020 recipient
Tom has also been active in politics throughout his life, beginning as city controller for the City of Philadelphia. He has served as vice chairman of finance for the Democratic National Committee and he is the current chairman of an independent expenditure PAC, Pennsylvania Values. In Pennsylvania, he has chaired campaigns for president, U.S. senate, governor, and mayor, and he has served as a delegate for numerous presidential conventions. In 1996, he served as chairman of the electoral college in Pennsylvania.
Tom is a lifetime charter member of Rue Ratings, Best Attorneys of America. The American Registry lists Tom in the top 1% of America's Most Honored Professionals. He is annually named one of Pennsylvania's Super Lawyers. Tom is a fellow of the American Bar Foundation. He is rated AV Preeminent by Martindale Hubbell. Tom served as a captain in the United States Army (Inf.), honorable discharge.